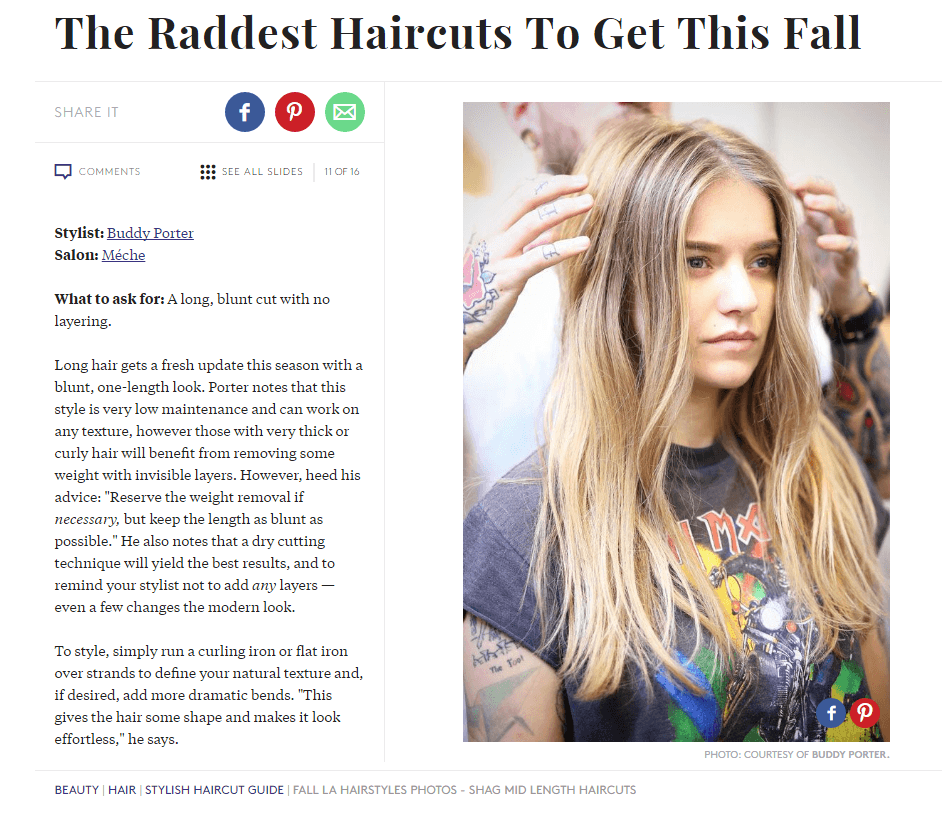 06 Nov

This Year's HOTTEST Haircut Trends!

Thanks to Lexy Lebsack over at Refinery29.com for leaking this season's hottest haircut trends, and for including us in the mix (obvs)!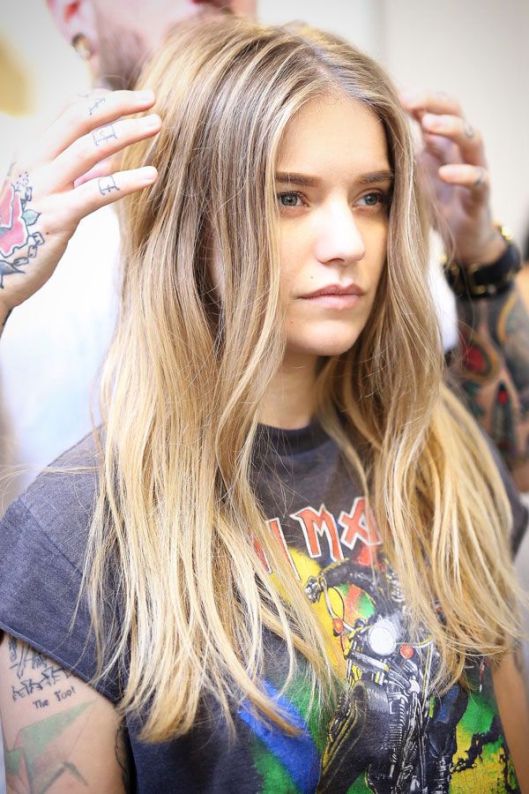 À la Lexy Lebsack @ refinery29.com
Stylist: Buddy Porter
What to ask for: A long, blunt cut with no layering.
Long hair gets a fresh update this season with a blunt, one-length look. Porter notes that this style is very low maintenance and can work on any texture, however those with very thick or curly hair will benefit from removing some weight with invisible layers. However, heed his advice: "Reserve the weight removal if necessary, but keep the length as blunt as possible." He also notes that a dry cutting technique will yield the best results, and to remind your stylist not to add any layers — even a few changes the modern look.
To style, simply run a curling iron or flat iron over strands to define your natural texture and, if desired, add more dramatic bends. "This gives the hair some shape and makes it look effortless," he says."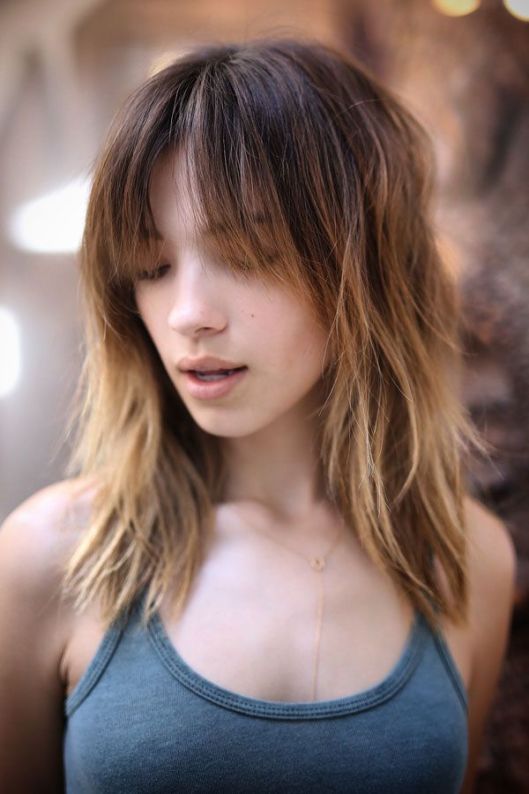 What to ask for: A mid-length shag with long bangs and seamless layers.
Another variation on the shag: long, messy bangs "that that taper out and rest over the eyes, and a length [that's] a couple inches below the collarbone," Porter says.
Porter notes that this cut is best for hair with a soft, natural wave or a light curl."Having bangs like this can be tricky to style at home if your hair is too straight or too curly," he explains. When styling, Porter suggests drying the bangs into place (you can use a round brush or diffuser), then spraying the lengths with Oribe's Apres Beach Spray, scrunching, and air-drying.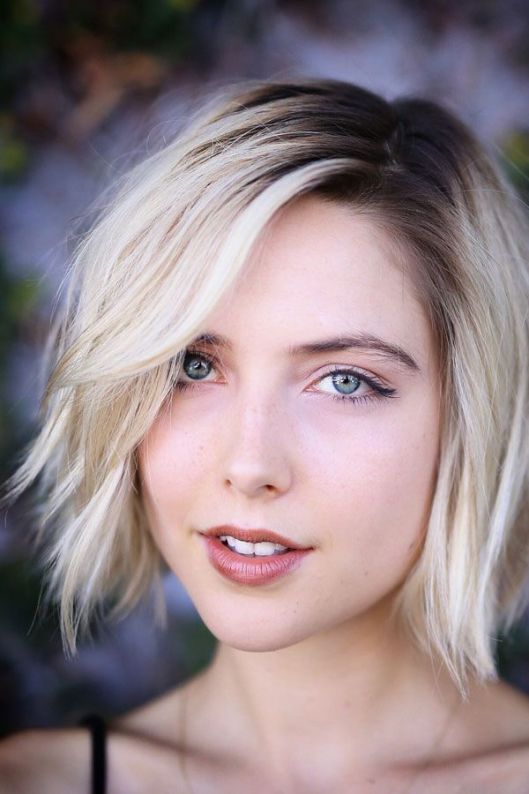 What to ask for: A one-length bob with tons of well-blended layering.

Looking for the freshest way to wear a bob this fall? Look no further. "This is a box bob with texturized layers," Porter told us."The trick here is that the layers are cut with deep notching to create movement and a nice blend." This sounds really technical, but say it to your stylist, and he'll know what to do. (If he or she doesn't, run.) Above all else, "make sure they don't use a razor or thinning scissors," Porter says, which will disrupt the one-length ends.
This style works on straight to wavy hair, and is best styled by creating light bends with a curling or flat iron. Wave the hair in opposite directions, Porter says, then shake it all out and finish with Leonor Greyl's Eclat Nature styling cream to break it up."