18 Mar

5 Highlighting Techniques That Will Give You the Best Hair Color of Your Life

A recent article by Lauren Valenti in Marie Claire about highlighting techniques  featured tips from two Meche Salon Stylists; Kari Hill and Matt Rez.
From Kari Hill
Freestyle Painting and Foils. L'Oréal Paris Celebrity Colorist Kari Hill doesn't have a one-size-fits-all formula for her technique. First, she looks to her client to see if they have a preference between foils or balayage. Regardless, she often looks to isolate every section she's working with cotton balls to ensure there's no bleeding. "I like to do foil on very delicate and fine hair," she explains. "Balayage is a heavier application because you're not using the fine tooth end of the comb to section the hair, but rather the brush. Therefore, you do get more of a deliberate application."
If you're doing your color at home with a kit, like L'Oréal Paris Superior Preference Glam Lights, Hill recommends looking for one with a fine-toothed applicator, which allows for more control over the amount of color you're depositing. For a natural-looking balayage effect, color the hair in small sections and paint little babylights around the hairline. Click here for my Instagram page.
From Matt Rez
Surfer-Inspired Balayage. This beach-bum-inspired technique is more sporadic and free-flowing. Not to mention, a cool route to go if you've got virgin hair color and you want to break up the solid color palette. "True surfer hair, to me, is how extreme the sun would lift the natural pigment over a long course of time," says Mèche Salon's Matt Rez, adding that darker virgin hair will pull more red, while lighter virgin hair will pull more golden. "It takes a few appointments and overlapping existing highlights to reach the lightest your hair can go with this technique."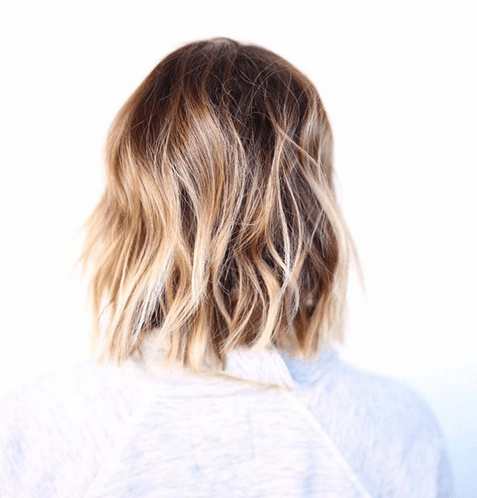 For our client, we did a full highlight. When it came to toning, we went back with @wellahairusa #colortouchplus equal parts of 66/07 and 66/03 with 4% color emulsion (1:2) to shadow root her at the top. We rooted about an inch off scalp and left on for 10 minutes … then combed down and let the color sit for another 10 mins to create the perfect shadow effect. We refreshed her ends with an all over gloss and this was the final result!
Click here for my Instagram page.